Universal cabinet system for use on demanding industrial facilities.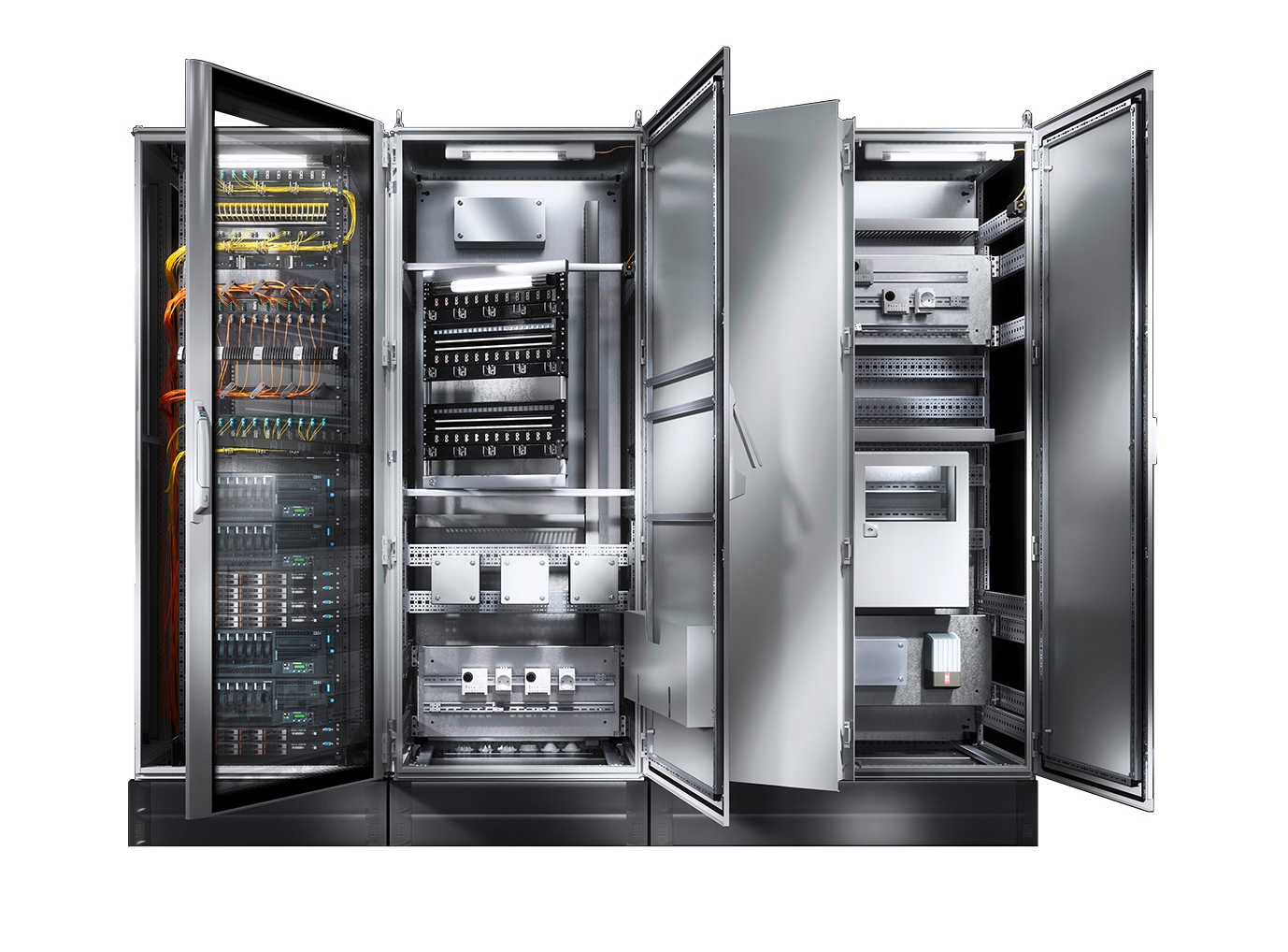 TS 8 is a system platform for individual solutions. Each cabinet with equipment is a specialized product designed for exceptional tasks.
Configuration flexibility
possibility of individual modifications
Compliance with standards
 IEC 61 439-1/-2,
PN-EN 61 439-1/-2
Rittal TS8 system is a modern and proven on the market cabinet construction dedicated to work in industrial conditions. Elsta offers comprehensive services such as design, manufacture and installation of equipment in the final destination.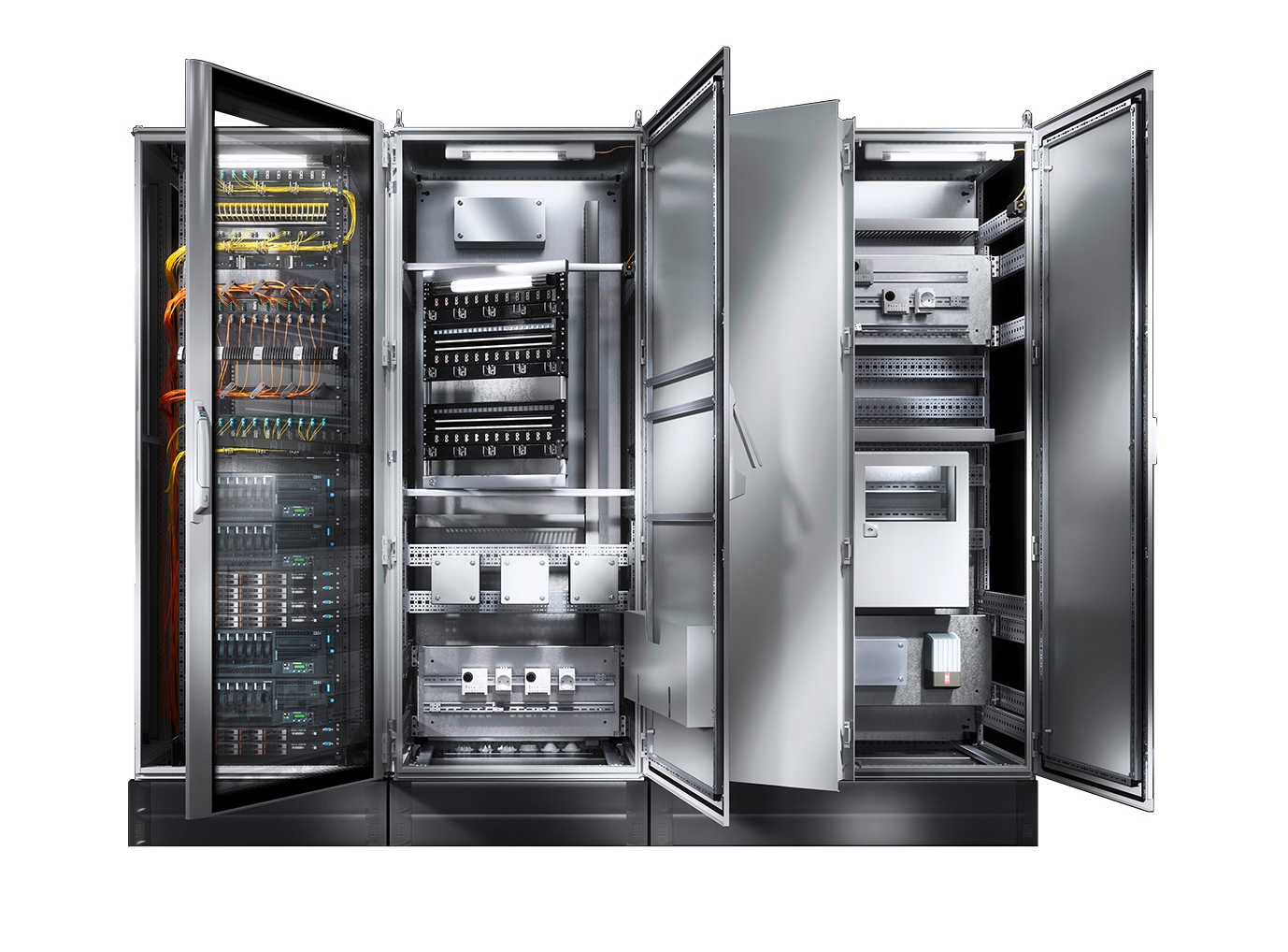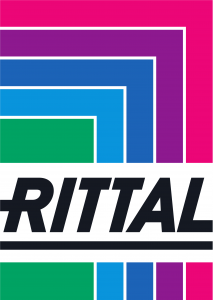 Partner
Elsta is the official partner in terms of use
TS8 system for the production and sale of low voltage switchgears.
High stability through welded frame profile.
Up to 15% better use of space thanks to two-plane concept.
Connectivity in all directions.
Automatic potential alignment.
Includes holes on a 25 mm pitch pattern
Optimal corrosion protection thanks to nanoceramic coatings, electrophoresis primer and structural powder coating.
Very fast installation on mounting surfaces.
Numerous system accessories.