Container construction for electrical equipment and automation systems.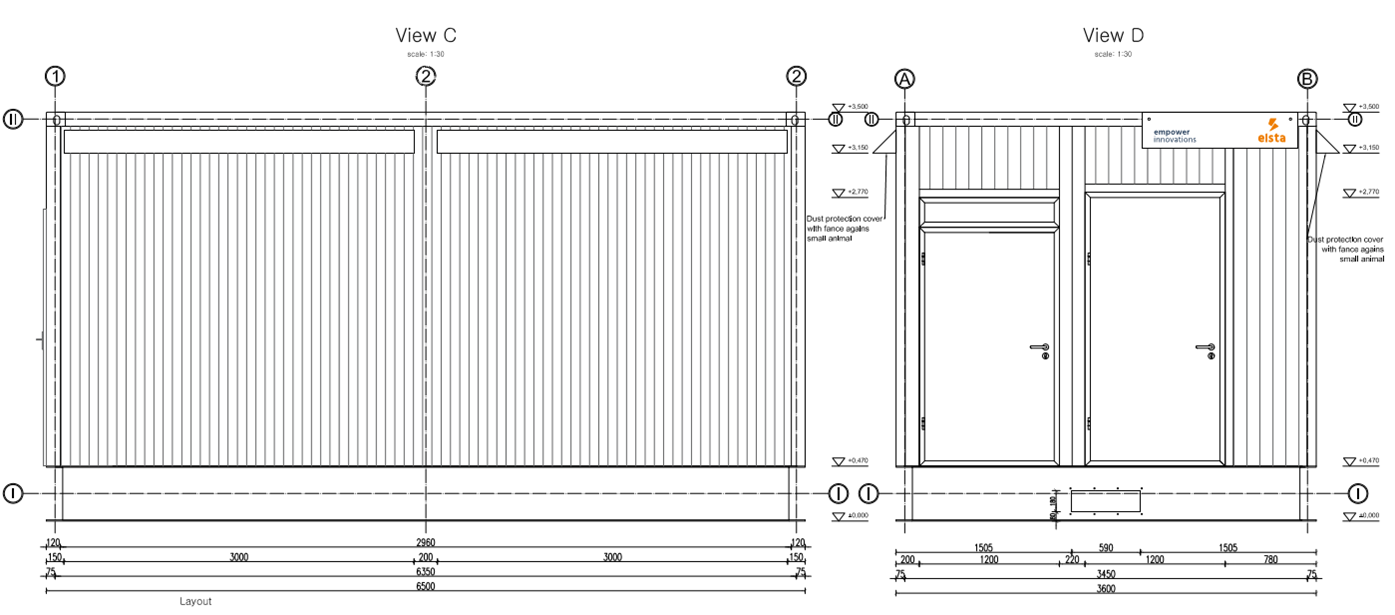 Transformer stations, MV and LV switchgears and other devices are assembled in mobile container modules which are designed and executed according to specific customer requirements.
Fire
resistance
from EI30 to EI120
High
protection rate
IP55, IK 10
High
resistance steel
excellent quality
Container stations equals reduced construction costs, fast execution time and optimization of cable work. Elsta provides full support during conceptual phase, container manufacture and equipment installation as well as testing at the factory and commissioning at the assembly site. The service of container stations is provided in 24/7 mode.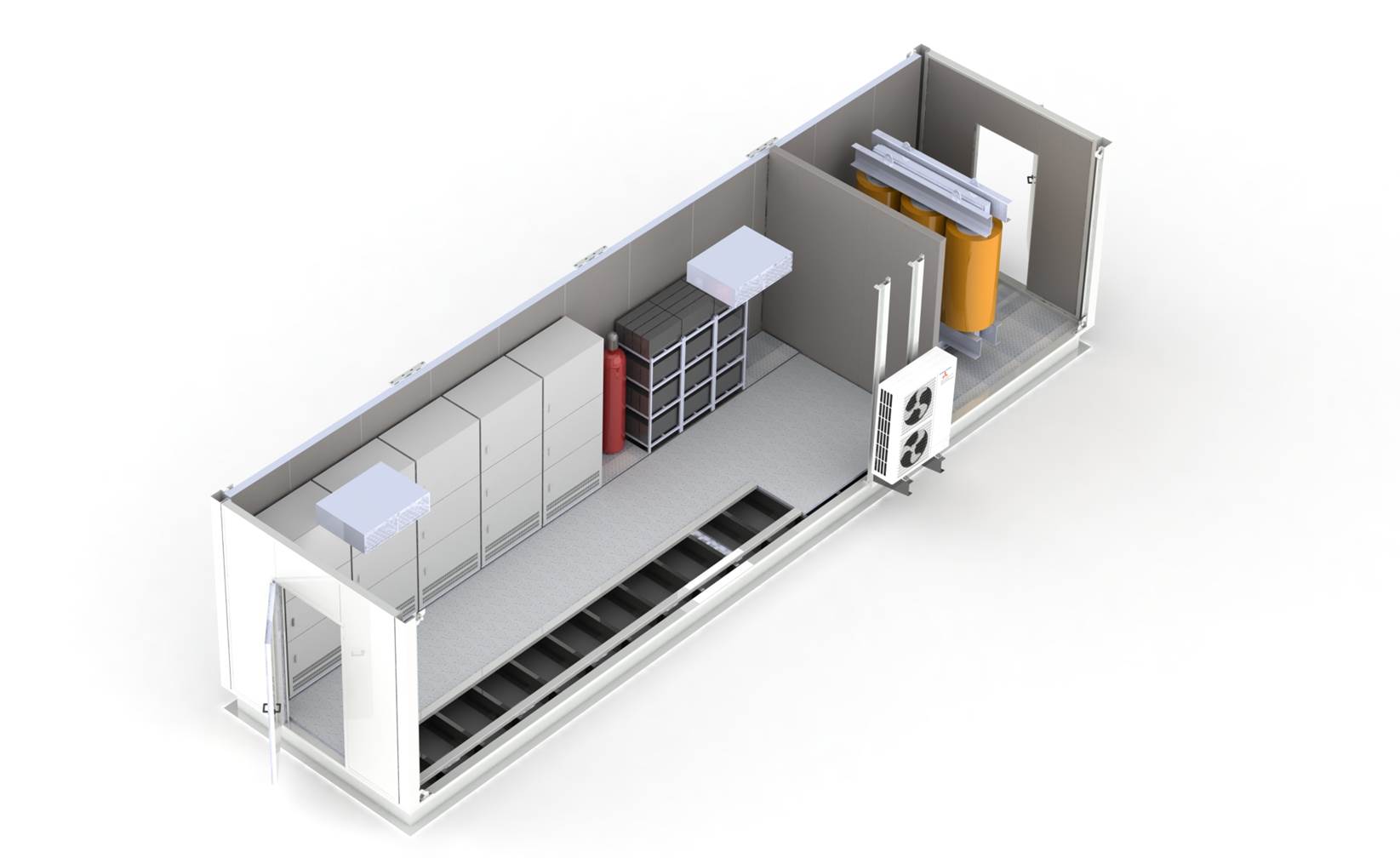 Modular solutions,
Installation close to the process part of the plant,
Outdoor/indoor version,
"Plug&Play",
Material and installation costs reduction,
Compatibility of the supplied devices, systems,
Centralized project, production and delivery completion management,
Shortened completion time.